As you likely will have noticed, it's been a few months since our little collective rolled anything off the printers. That's because we've been busy organising near where we live, and also because we've been plotting where we want the publication to go. As you can see, we've made a few changes. You are reading the first issue of base – a new publication format and name, but also a continuation of the collective publishing project that we've been evolving over the past few years.
So why change the way we present what we publish? First of all, the politics of the paper, and more importantly the politics of the collective that produces it, has drastically changed over the last few years, partly from having been involved in organising as well as this project of collective production and learning. Secondly, we wanted the publication to better reflect what the collective has become – its relation to and celebration of anti-authoritarian grassroots politics.
The publication will continue to produce, collate and share both written word and visual imagery which questions and seeks to contextualise and address the numerous inequities borne of structural, kyriarchal oppressions. Our background in publishing has developed into a focus on the complex of institutional and internalised modes of domination; whiteness, racism, patriarchy and cis-heternormativity, borders, state powers and logics, the capital-labour relation, technology, social cleansing, and education. We feel analysis driven by experience, theory and collective knowledge is crucial, especially without discussions being overshadowed by electoral politics or social democratic frameworks.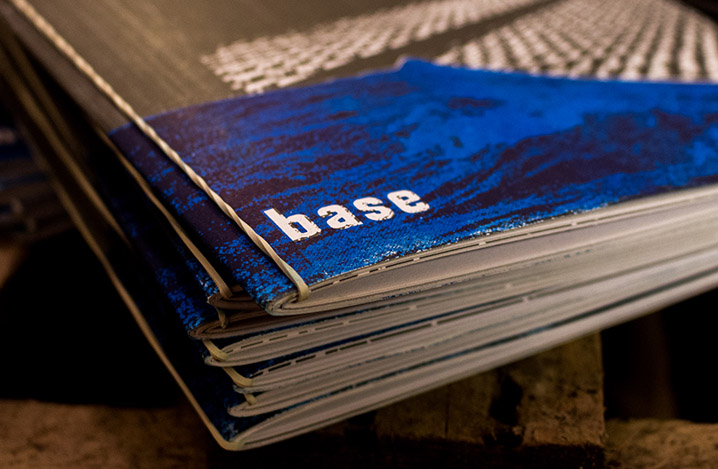 We hope to continue to provide information framed around issues we think are important to those challenging today's dominant power relations. We also think it remains valuable to make this information more tactile and tangible via a physical print publication. Seeking to stray from some of the conventions we had fallen into, we hope that creating a new space will better reflect our political intentions. Of course, with such a format change for the print publication, we've also updated the layout of our website, to reflect the new name and how we want to share our articles, imagery and propaganda online – www.basepublication.org
These new design considerations are important to us because we believe in playing with the relationship between word and image, and the generation of meaning in the process of communication – as a collaborative project we want to investigate the use of the medium in a more open fashion, where all readers might have a genuine investment in the experience of a message. The base project wants to explore collective understandings of the processes and responsibilities within visual communication and the intention of the maker. It is the investigation not only of the production of messages, but the way in which it is possible to see a visual message as a form of social commentary. Central to the base project is the relationship between written words and images, and how they can work together to create single or multiple and open or fixed messages, challenging existing hierarchies and assumptions implicit to the communication process.
In order to put together and produce all of our desires for this publication, we focused this around the name and conception of base – it's a simple launching off point, a prop for political resistance and struggle, a foundation from which to build, and a root from which to grow.
We'd also like to thank each and every one of you who kindly made a donation to us to keep us in print and to keep us experimenting – we know money is not an easy thing to come by, and we appreciate everything you have given us.
In solidarity,
The OT Collective // The base Collective